Spanish Curriculum
Spanish is taught throughout Key Stage 2. The aim of the scheme of work is to teach a proportion of the topic vocabulary that will be met in Years 7 and 8 so that pupils will start secondary school with a good understanding of basic vocabulary in the language and an enthusiasm to continue with learning languages.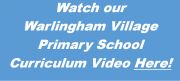 Spanish is taught through a communicative methodology which uses pictures and repetition in the introduction of new language and builds on past knowledge to create increasingly complex sentences, for example: in year 3, colours are taught before clothes so that both can be combined to create a greater description of the item of clothing. This combination is later revisited when learning about school in year 6 where pupils will include clothes and colours when talking about the uniform that they wear. Colours are also used throughout their learning when describing items in their homes. Language builds throughout keystage 2; allowing pupils to link topic areas together creating independence of both spoken, read and written language. Learning is informally assessed at the beginning of each lesson when prior learning is revisited through a series of interactive teacher- pupil and pupil-pupil questions and answers. The assessment informs the learning journey for each particular cohort according to their progress.
By introducing pupils to Spanish and language learning in a fun and manageable way, they are inspired to continue with their language journey to discover more as they progress through their education and challenge themselves.
___________________________________________________________________________________________
Links to pupil resources:
Links to parent resources:

Page Downloads