Computing Curriculum

At Warlingham Village, we are committed to keeping our children safe online in our ever changing technological world. We understand that computing is an essential part of day-to-day life; therefore explicit teaching of the computing curriculum takes place on a weekly basis. In addition to this, across the curriculum, computing skills are used to enhance and strengthen learning. Every year group begins with an E-safety unit to provide them with up-to-date information relating to their age to enable them to have a secure knowledge of e-safety and have the skills to tackle any upsetting or inappropriate content they might accidently access online.
Computing is explicitly taught, in a dedicated weekly lesson, with other opportunities built in for cross-curricular learning. Our curriculum allows children to progress gradually, by building upon the previous year's learning. We have a computing suite with thirty computers to allow whole class teaching in computing lessons. We also have four class-sets of Chrome books which allow classes to use computers in their classrooms to compliment other subject work they are completing. Each class has two class cameras and a teacher Ipad. We have a school video camera to allow children to independently use different forms of technology to enhance their work.

By the time children leave our school, they have challenged themselves to be competent, confident computer users, who are digitally literate. They have discovered how to keep themselves and others safe; knowing what to do if they experience unwanted behaviour online. Children know when and how to select appropriate technology to support and enhance their learning and are inspired to continue learning in the subject.
__________________________________________________________________________________________________
Links to pupil resources:
| | |
| --- | --- |
| Please click here for an E safety child friendly short film. | |
Links to parent resources: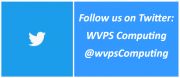 Page Downloads