English: Spelling, Vocabulary, Punctuation and Grammar Curriculum
In order to communicate effectively using written language it is essential that spelling, punctuation and grammar are used proficiently. We aim to create a SPAG curriculum that develops key skills that can be applied to all forms of writing. We believe that these technical aspects of writing should be taught discretely as well as throughout our English Learning Journeys. SPAG lessons incorporate chances for pupils to explore grammar and punctuation rules for themselves and sufficient challenge to support and develop greater depth pupils. The learning from SPAG lessons is evidenced and reinforced across the wider curriculum too. Our live marking ensures pupils are able to quickly uplevel errors and correct misconceptions. The teaching of SPAG starts in EYFS, and this knowledge is built upon throughout the school and timetabled in ways to suit the age and stage of development of the child. SPAG sessions should be lively and pacey with a variety of learning styles catered for. Our new spelling scheme ensures that there is progression and consistency across year groups.
We use the Headstart series as our starting point in SPAG lessons but teachers are also encouraged to develop their own exciting and inspiring resources and activities. The subject lead works closely with the Reading and Writing lead to ensure opportunities to practise new learning from SPAG lessons are maximised. It is essential that SPAG is not seen by pupils as the 'boring' part of writing but rather a fun, challenging and vital part of their learning. Learning walks focus on how teachers challenge all pupils and how they teach in a lively and exciting way to ensure that all pupils are engaged. Live marking in books demonstrates teachers' high standards and the importance they place on spelling, punctuation and grammar. Children are able to quickly uplevel their work within the lesson. SPAG errors form part of the marking in other curriculum areas too. GLF writing moderation and end of term assessments are used alongside teacher's judgements and formative assessment. Half termly Pupil Information Meetings identify any children that need additional support and focus on SEN and pupil premium pupils. Provisions are adjusted for the needs of these individuals and these provisions form part of the subject monitoring process. The subject leader works closely with other subject leaders, SENCO and inclusion lead to ensure learners needs are met. PIMS meetings ensure that teachers are held to account for the progress of the children in their class.
Pupils show a good knowledge of spelling, punctuation and grammar rules appropriate to their year group. Pupil voice comments on the enjoyment of children in these lessons. Termly data shows increasing numbers of greater depth pupils in each year group. Children's writing show technical flair to match the quality content. This effective use of spelling, punctuation and grammar is apparent in writing across the wider curriculum.


______________________________________________________________________________________________
Links to Pupil Resources:
Links to Parent Resources: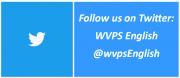 Page Downloads