Geography Curriculum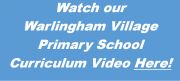 Our Discovery curriculum is topic based and allows for cross-curricular learning to take place daily. The Discovery curriculum mainly encompasses Geography, History, Art and D&T, and is taught with a range of fun and interactive activities, to ensure the children leave school with a culmination of skill and knowledge based understanding.
Champion Challenges are set for the children in each topic and include the skills and knowledge they are learning. These challenges are often creative and require our children to use additional skills which may not be taught explicitly, such as enterprise, outdoor learning and presentation. They also have a strong focus on teamwork and our Blue Button Skills. These challenges give the children the opportunity to feel a sense of independence and challenge which allows them to produce an event or product that they can feel proud of.
Our Take Away Homework offers the children the chance to choose a creative challenge which allows them further discovery into an area of interest within the topic.

Our discover curriculum embodies our motto of challenge, inspire, discover; to give children the independent life skills they need to thrive.

_____________________________________________________________________________________
Links to pupil resources:
Links to parent resources:
Page Downloads