Science Curriculum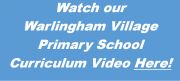 Science is taught throughout the school from Early Years - Our world, to Year 6 and is inline with National Curriculum guidelines. From Year 1 onwards science is taught in a dedicated period in the weekly timetable as a core subject. Science teaching encourages pupils to learn about the world about them through presentations, experimentation and scientific thinking.
Cross curricular links are made where appropriate with added units such as 'Scientists and Inventors' included to give children the opportunity to see the links with history and the importance of scientific discovery. Topics are also scheduled to fit harmoniously with other areas of the curriculum - however science is a stand alone subject, taught consistently in every year group throughout the year.
Pupils are encouraged to have an inquiring mind and apply their learning to their everyday life where appropriate -- for example, when studying rocks and fossils, pupils have looked at their gravel at home and brought in a variety of different stones representing the rocks they are studying from their own inquiry.
Pupils are encouraged to participate in Science Week at the Warlingham Village School Science fair and lessons are supplemented with school visits and workshops.
Science is assessed through a series of topic assessments and alongside teacher assessments, this information allows teachers to plan next steps effectively.Progress towards lesson outcomes is carefully thought about for each child to ensure they have the resources and learning style available of them to support their learning.
Pupils leave Warlingham Village with a broadened understanding of the world and with their enthusiasm harnessed for exploration and gaining scientific knowledge that they will carry with them throughout their lives.
GLF Science Fair 2019
| | | |
| --- | --- | --- |
| | | |
| | | |
____________________________________________________________________________________________________
Links to pupil resources:
Links to parent resources: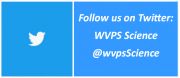 Page Downloads