Maths Curriculum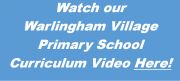 Here at Warlingham Village we have adopted an engaging, accessible approach to teaching maths to enable all of our children to be inspired and gain a deep and secure understanding of mathematical concepts. We ensure complete coverage of the 2014 Primary National Curriculum for Mathematics by following the White Rose Strategy guidance.
Our maths lessons use a 'Concrete, Pictorial, Abstract' methodology which allows children to begin by physically representing mathematical concepts with objects before moving onto pictorial representations, which are used to demonstrate and visualise strategies. Finally we move onto more abstract formal methods when they have the understanding of the mathematical concepts behind the method. Maths is taught daily, in all classes, through well thought out and precise lessons that follow small learning steps to allow children to gain a clear understanding of what they are learning.
Children are supported with 1:1 or group work with the class teacher when necessary. Regular challenge is provided at different points throughout the lesson by the use of star challenges to allow children to apply their understanding in a variety of ways. Children work in mixed ability pairs to allow their expertise to be shared. Mathematical lessons include fluency, reasoning and problem solving activities and questioning to support children with their mastery of mathematics and to allow them to discover an enthusiasm and passion for maths.
The maths curriculum is supported at home with regular maths activities in every year group that reflect the learning in class and the use of online programmes for children to practise their skills using technology. At the end of each unit, we assess the children's progress against the aims for the unit. This informs next steps and planning for subsequent lessons. Termly PIxL assessments help to identify successes and areas of development.
Throughout their journey at Warlingham Village, our learners continuously build upon previous learning so that learning is successfully transferred into long term memory. Pupils are confident, enthusiastic and positive about mathematics which enables them to welcome new mathematical challenges! The knowledge and skills they have gained allow them to use initiative to solve problems in real life situations which gives them a great basis for their continued secondary school education and independent life skills.
_____________________________________________________________________________________________________
Links to pupil resources:
---
Links to parent resources:
__________________________________________________________________________________________________
Maths Fact Mats:
---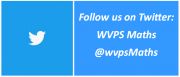 <a class="twitter-timeline" href="https://twitter.com/WvpsMaths?ref_src=twsrc%5Etfw">Tweets by WvpsMaths</a> <script async src="https://platform.twitter.com/widgets.js" charset="utf-8"></script>
Page Downloads